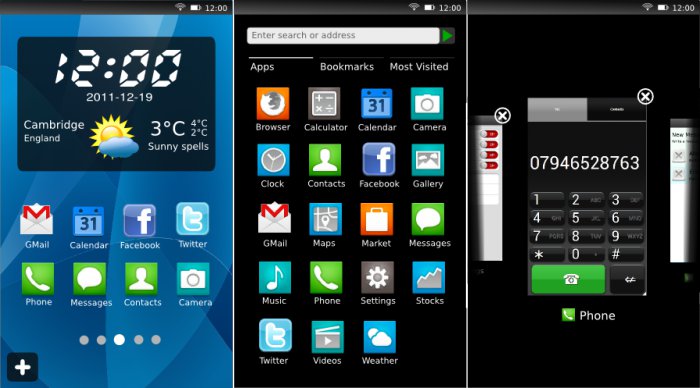 Mozilla Operating System
Mobile phones running an operating system developed by makers of the Firefox web browser will go on sale in late 2012.
The first handsets running Mozilla's "Boot to Gecko" (B2G) software will be available in Brazil on Telefonica Vivo's mobile network.
It was announced in July 2011 and plans to challenge Google's Android operating system.
B2G was started as a way to bring the same discipline to mobiles and give people more control over what their phones do and the applications they run.
B2G aims to make applications more like web pages to be able to share data and links by basing everything on the new HTML 5. No specific date has been set for release but late 2012 or early 2013 is a high possibly.